Projects are short term efforts to create long term product or service driven environments. Placid Technologies is a rich resource of accumulated experience & expertise to execute Turn-Key Projects.
System integration services provide its clients with single-point accountability for end-to-end implementation, operations, and maintenance of business solutions. Our experienced team along with trusted ecosystem partners – enable us to handle projects from concept to completion.Over the years, we have developed a structured methodology to assist our customers in handling full life cycle of IT infrastructure.
Need analysis and assessment
Our assessment services give you an objective, high-resolution picture based on data obtained from site study, discussion with concerned personnel, testing and monitoring techniques. Following an in-depth analysis, we prepare a report that provides a blueprint of existing setup, pain points, test results by performance monitoring tools like network audit, security audit and application delivery, scope of up-gradation & expansion, technology refresh cycle that results in boosting performance, increasing functionality and avoiding future problems.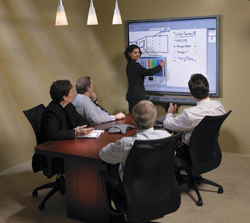 Planning & Design
We deliver value by designing the most optimised infrastructure with the highest Quality of Service to support current and future service, technology, and capacity requirements.
Our engineers use disciplined design processes & industry best practices to provide the end-to-end solutions that meet and exceed customer expectations.
Implementation & Project Management:
Success of any project which delivers tangible benefits depends on implementation & integration. Implementation Services provide the resources, expertise, tools and processes required for the efficient and effective deployment and integration of multi vendor products and technologies. At Placid, we strive to ensure "zero downtime" of the system with our best of class workmanship.
Project Management service is the ability to envision the end result of a project, create a plan to reach that vision, and plan to arrive at the vision.