Our winning combination of field experience, business insight, and executional know-how - gives us a leading edge in delivering the end result and building a long term relationship with our customers.
Network Management & Analysis
In most organisations, the physical network grows over a period of time. With the combination of managed and unmanaged equipments from different vendors, need based cabling arrangement to meet specific requirements and non-conformance of industry standards – have made the enterprise network complex and beyond control.
Enterprises have been facing the issues like Business impact on network device slow-downs, network bottlenecks, identifying bandwidth issues, latency, packet loss and other network problems. With networks becoming more complex over time, the flow of network data must be tracked with the network monitoring tools.
With a team of highly skilled professionals, Placid offers network monitoring services over the network traffic paths including internal, external, carrier and Internet networks. It correlates network events across physical, virtual and cloud infrastructure to give Proactive Alerts and Root Cause Analysis to track network elements. Our services improve the availability of the network, website, applications and servers.
It is a process driven solution that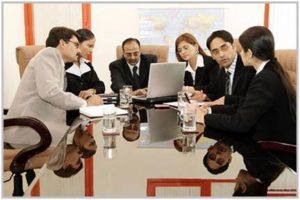 helps to analyse and Streamline the network for better efficiency
provides the logical segmentation of a physical network
helps in consolidating a distributed complex network
helps in minimising capital and operational cost
provides ability to scale to meet increasing business needs.
Network audits are carried out to analyze the design and performance of the existing network infrastructure. The process involves the following:
Review of the network architecture Topology and Design
Products, technology and protocols currently in use(Layer2 & Layer3)
Network security
Resiliency & scalability of the design
Network performance testing (Latency, throughput, etc.,)
Configuration review
Log analysis
RF survey & WLAN Design
When considering the use of wireless networks, it is extremely difficult to predict the propagation of radio waves and detect the presence of interfering signals without the use of specialized test equipment. Walls, doors, elevator shafts, people, and other obstacles offer varying degrees of attenuation, which cause the radio frequency (RF) radiation pattern to be irregular and unpredictable. As a result, one should have an RF site survey performed to understand fully the behavior of radio waves within a facility before installing any wireless devices.
The goal of an RF site survey is to gather enough information and data to determine the number and placement of access points that will provide the coverage required. An RF site survey will also detect the presence of radio interference coming from other sources that could degrade the performance of the wireless LAN.
A poorly performed site survey could lead to you large number of access points and still not giving the desired performance. The positioning of access point and type of antenna plays very important role in the implementation of any wireless solution.
We use state-of-the-art radio frequency (RF) planning tools from leading providers to ensure that WLAN deployments address client's requirement for RF coverage and application performance. At the same time, we also integrate enterprise-wide security to the architecture, ensuring data security and integrity.
Server & application performance monitoring
Today's businesses increasingly use software applications that run in a wide variety of environments, from physical to virtual to cloud. However, these new technologies also present new challenges for organizations in the areas of application monitoring and application performance.
The IT team today should therefore continuously monitor and test their networks, servers, applications as well as business logic to ensure a high quality end-user experience. You need a solution with following features
heterogeneous application monitoring
deep visibility into the health and total performance of all the underlying components of your IT environment.
troubleshoot performance bottlenecks and perform root-cause analysis across physical, virtual and cloud infrastructure components
tracking of slow transactions, response times, failures, page faults, and a whole lot of KPIs (Key Performance Indicators).
We provide the professional service that includes test & monitoring, detailed report and recommended solution using software tools such as: Acronis, LogicMonitor, SolarWinds and ManageEngine.
Security Audit & Vulnerability Assessment
Security solution is as good as it is configured and maintained over a period of time. The demand for information security & access policies is dynamic and keeps changing from time to time. Hence, organisation needs a reliable solution/service provider rather than a product supplier who can provide good post-installation support and work together for ever-changing security landscape.